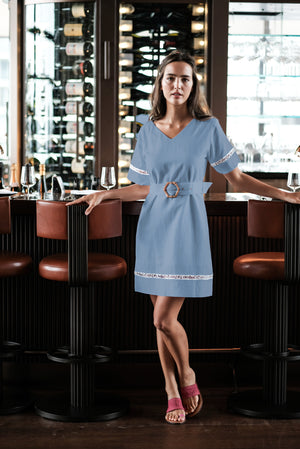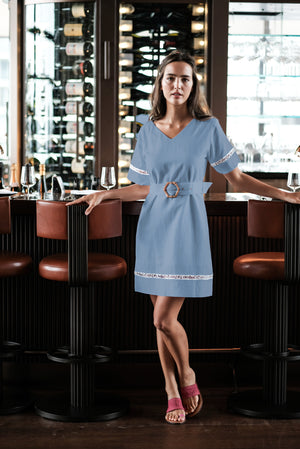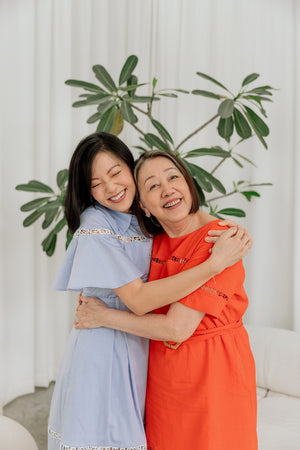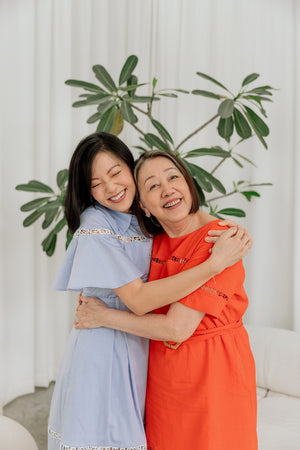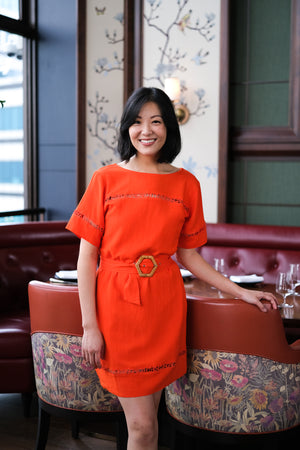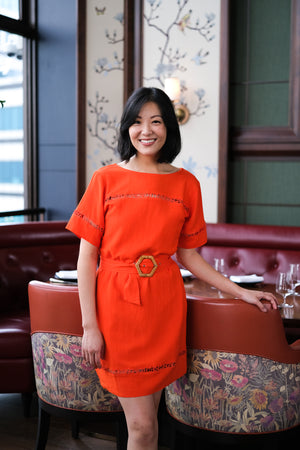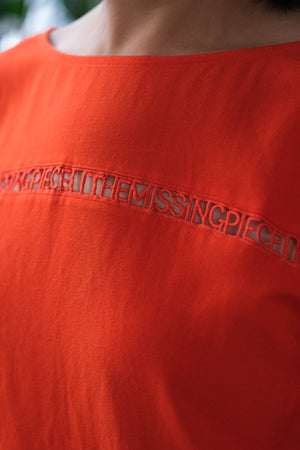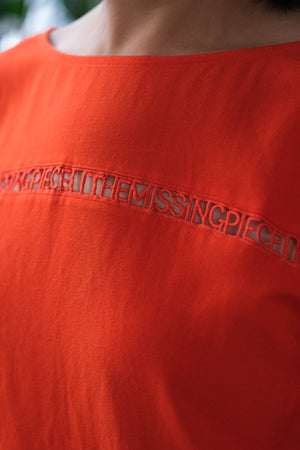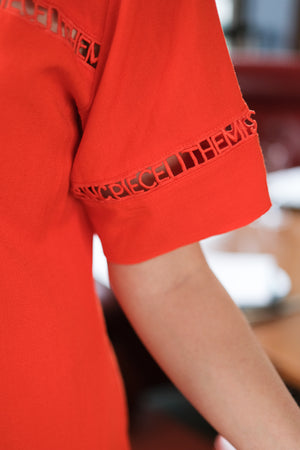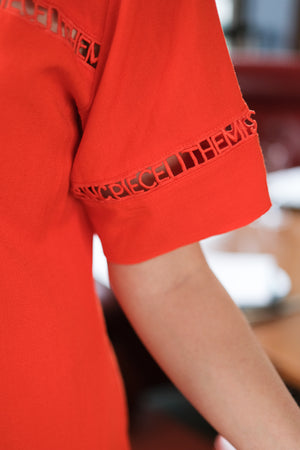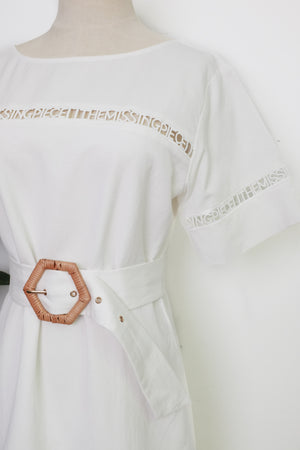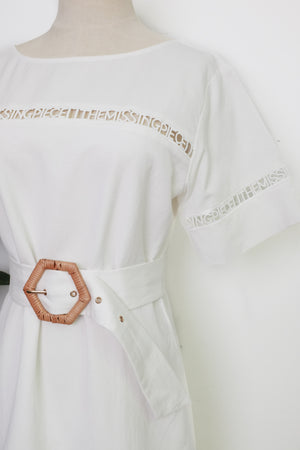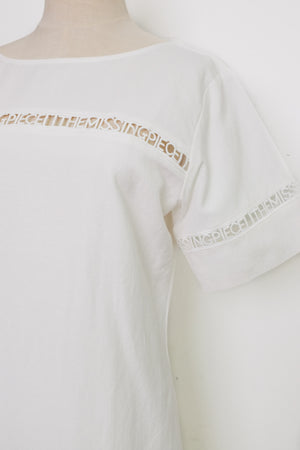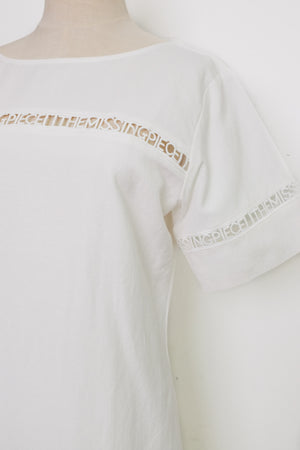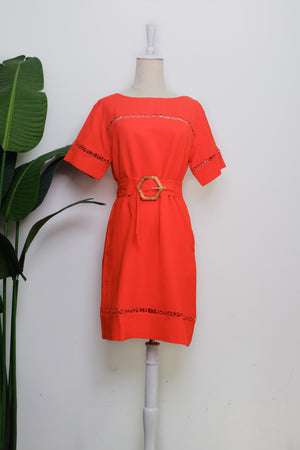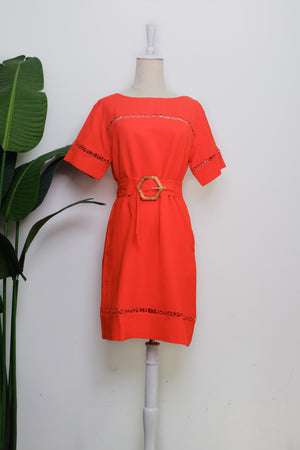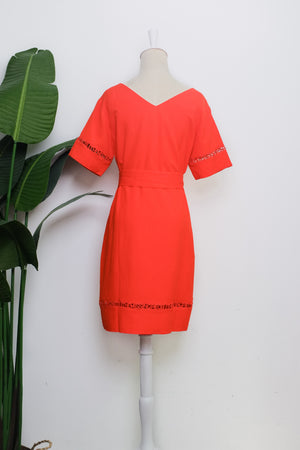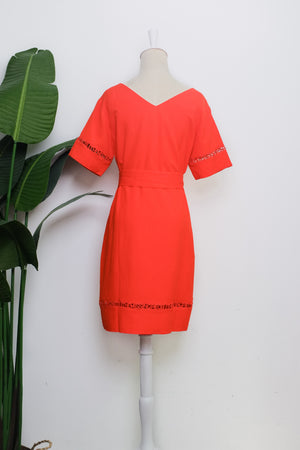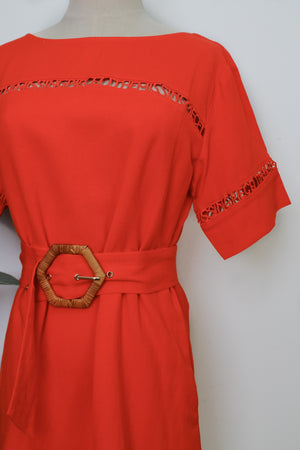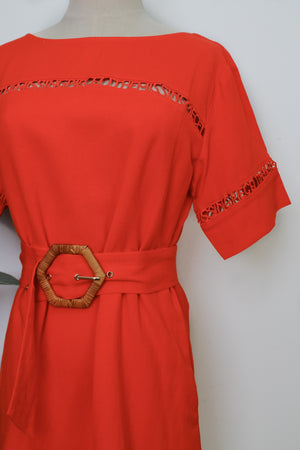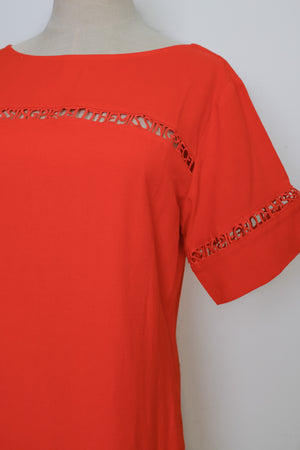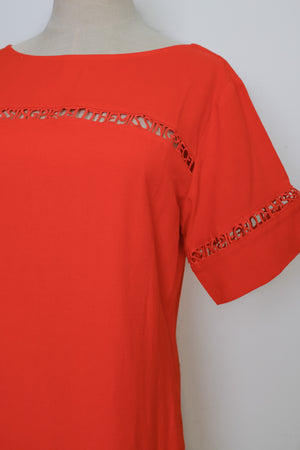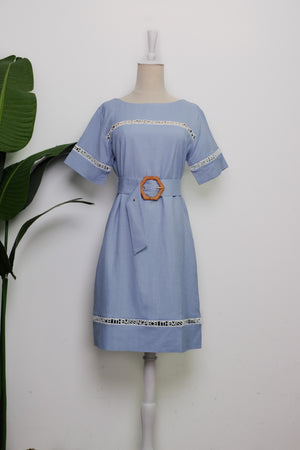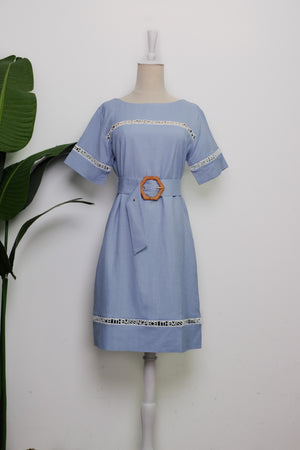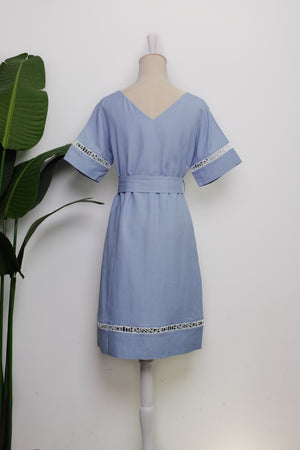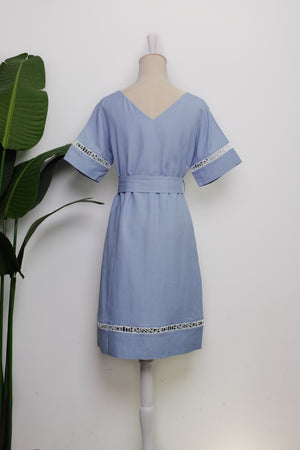 TMP x DOT Monogram Reversible Shift - White / Orange / Chambray
The TMP Monogram Reversible Shift has been months in the planning and Ee-Ling is super excited to share with you this staple piece that she's packed with many surprising details. Cut for comfort and functionality, this dress can be worn either as a relaxed shift dress for lazy days out or with the matching waist belt with rattan buckle. We love that this dress is reversible and can be worn with either the boat neck or the V-neckline in front. Embellished with TMP's custom lace trims, you'll be hard pressed to choose from White, Orange or Chambray!
20% of the proceeds from the sale of the TMP Monogram Reversible Shift and the rest of the TMP Monogram Capsule will go towards Daughters of Tomorrow and their amazing initiatives to help underprivileged women get back into the workforce through their "IT Literacy Program".

Cotton Linen and Fully Lined
Side Pockets
Fully lined for comfort
Back Zipper
Comes with matching detachable belt with rattan buckle
Cold hand wash acceptable
True to size. Both model and Ee-ling are wearing size 8
 Measurements of the Garment On One Side (cm)
                   PTP          Waist          Hip          Length
UK4             45              41             45              88
UK6             47              43             47              90
UK8             49              45             49              92
UK10            51              47              51              94
UK12            53              49             53              94
UK14            55              51              55              96
*
PTP: Pit to pit measurement