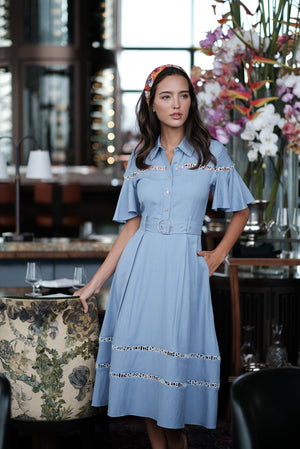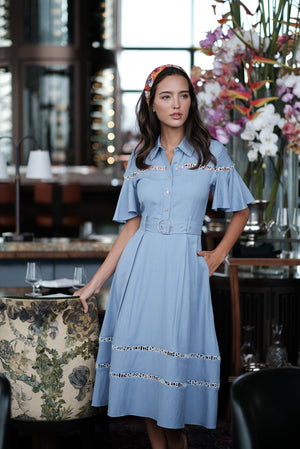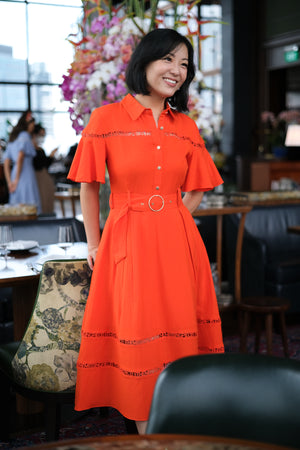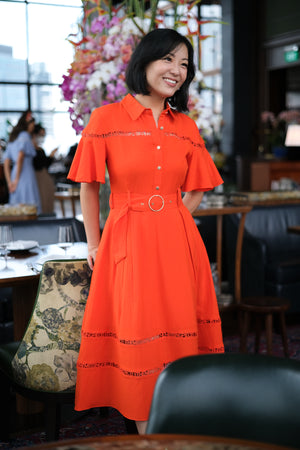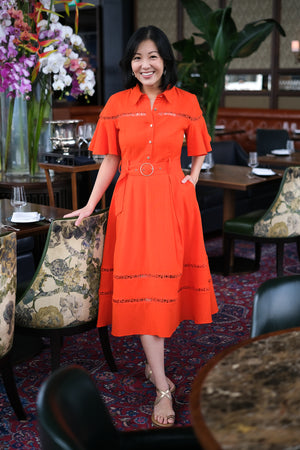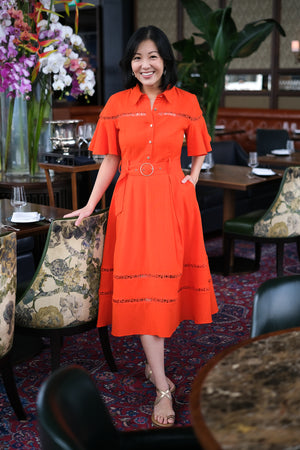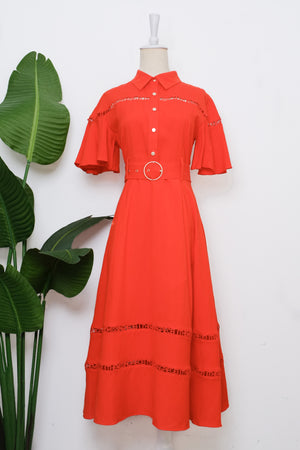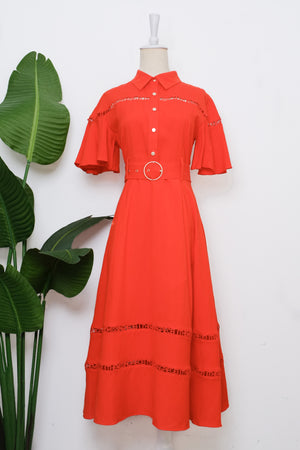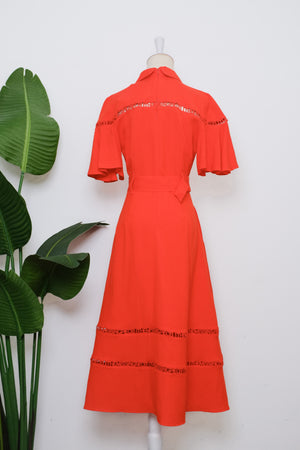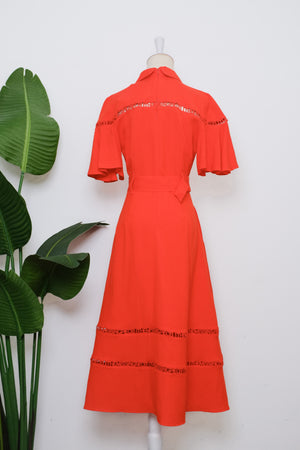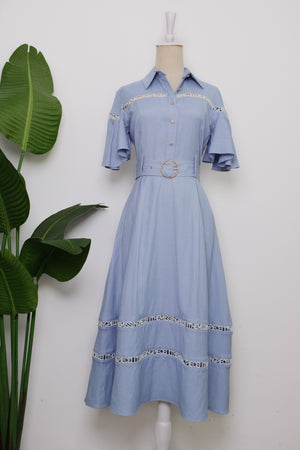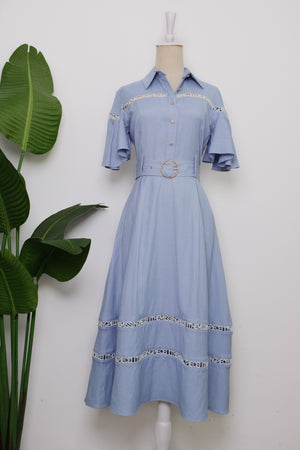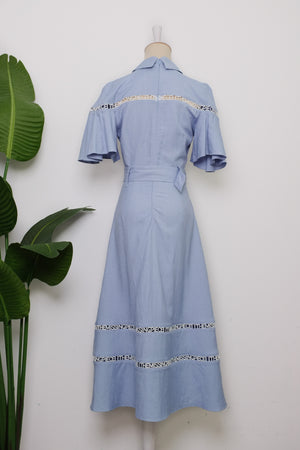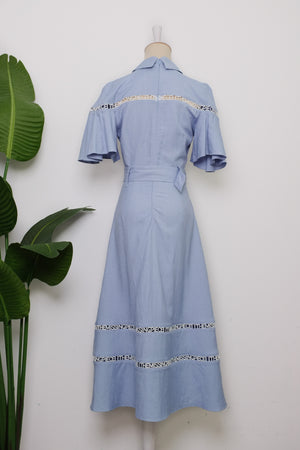 TMP x DOT Monogram Shirt Dress - Orange / Chambray
The TMP Monogram Shirt Dress has been months in the planning and Ee-Ling is super excited to share with you this versatile fit and flare shirt dress that has a touch of retro paired with our custom lace detailing for a contemporary touch.  The peek-a-boo TMP lace is paired with pretty brass buttons as well as a matching belt making this an effortlessly chic outfit for any occasion. Choose the rich orange for a festive pop of colour or the fresh chambray and white for a more classic look.
20% of the proceeds from the sale of the TMP Monogram Shirt Dress and the rest of the TMP Monogram Capsule will go towards Daughters of Tomorrow and their amazing initiatives to help underprivileged women get back into the workforce through their "IT Literacy Program".
Cotton Linen and fully lined in cotton
Midi Shirt Dress
Button-Down Front and Back Zipper
Side Pockets
Matching Belt with Gold Hardware Included
Cold Hand wash Acceptable
True to size
Measurements of the Dress On One Side (cm)
                    Shoulder           PTP            Waist            Length       
UK4                  35                  41                32                 112
UK6                  36                  43                34                114           
UK8                  37                 45                36                  116          
UK10                38                 47                38                  118 
UK12                39                 49                40                  118 
UK14                40                 51                42                   120
*PTP: Pit to pit measurement