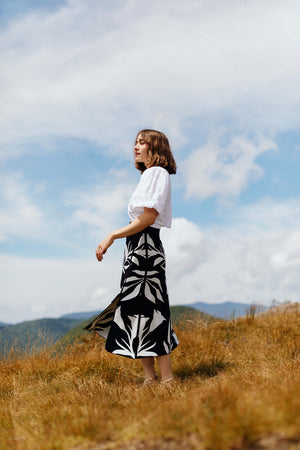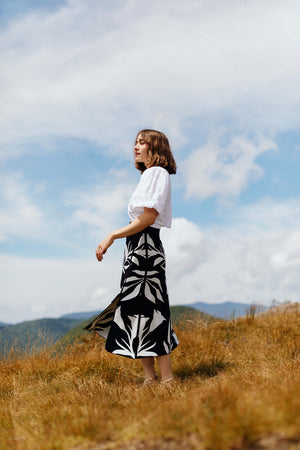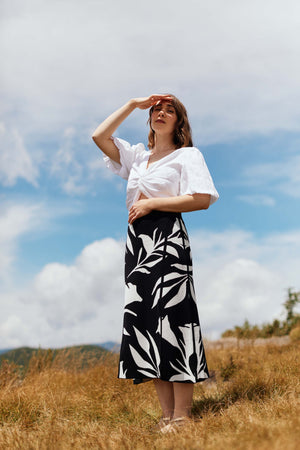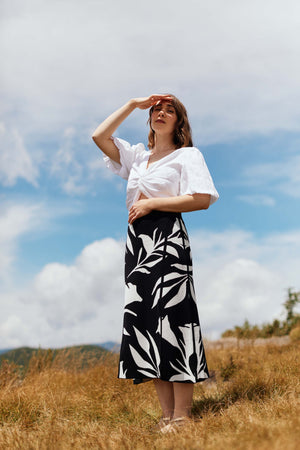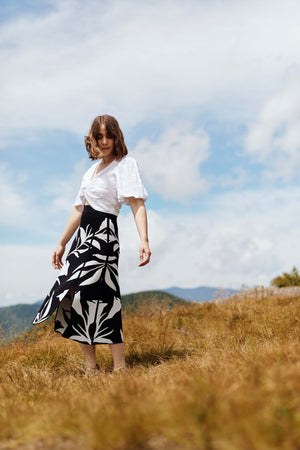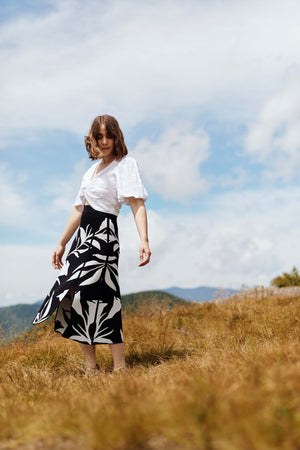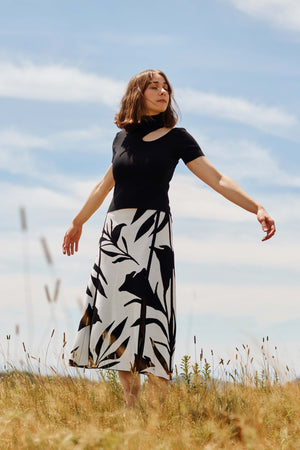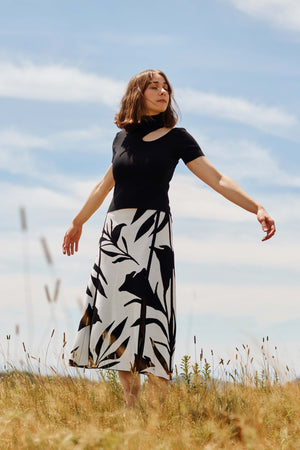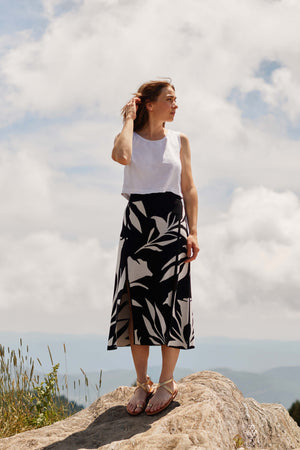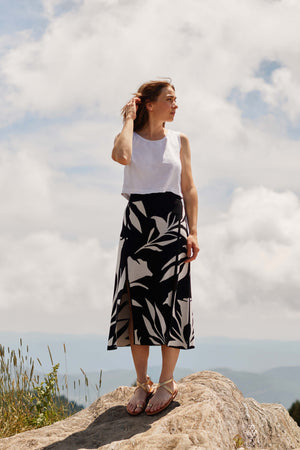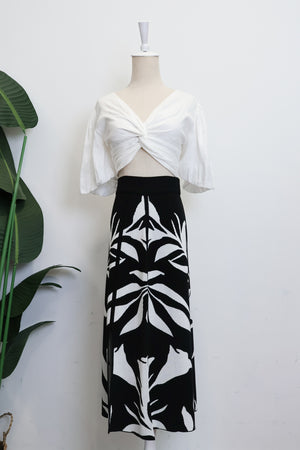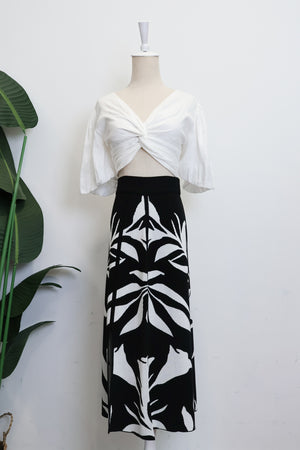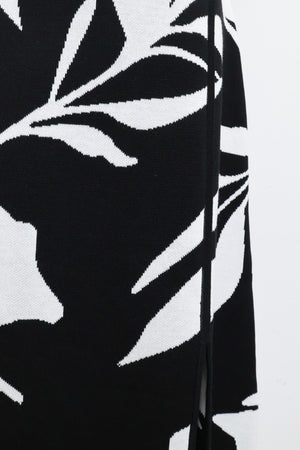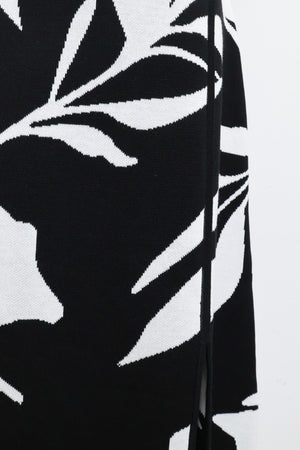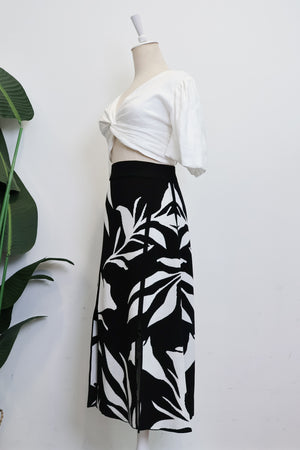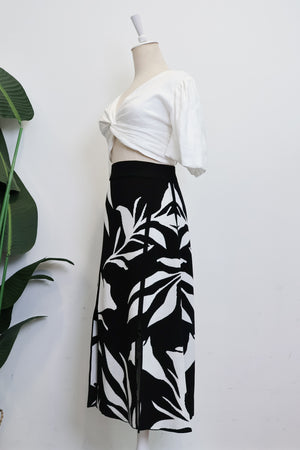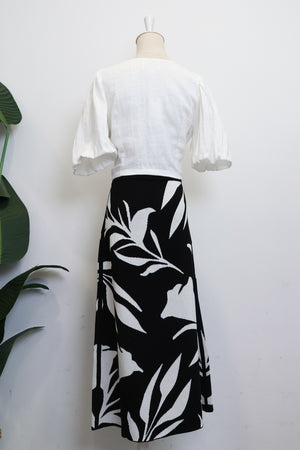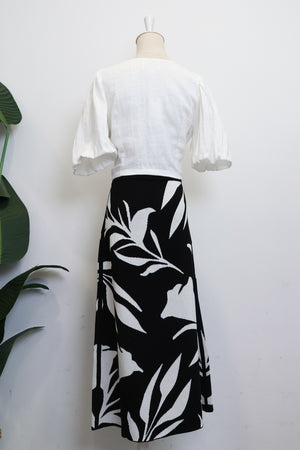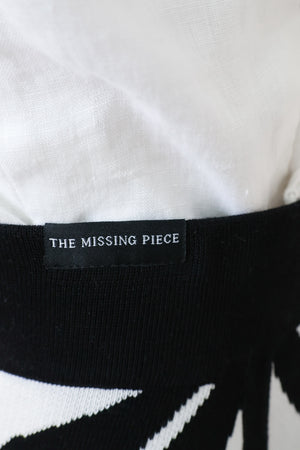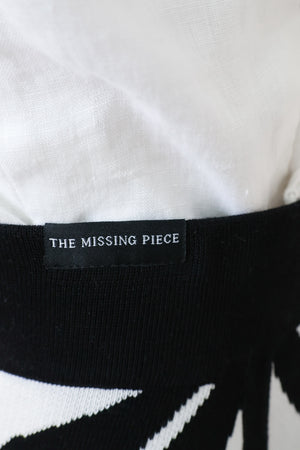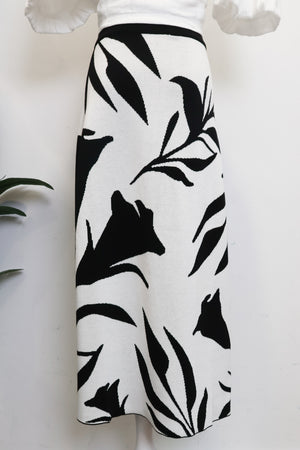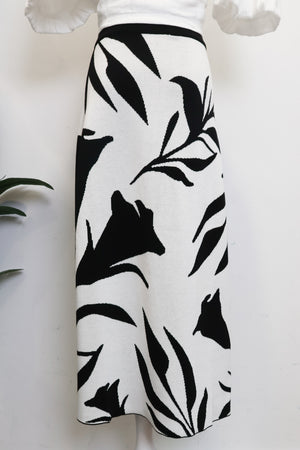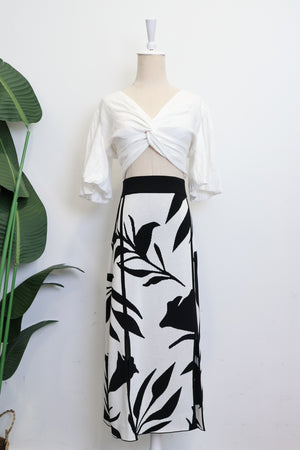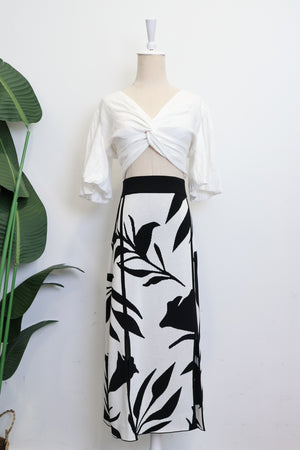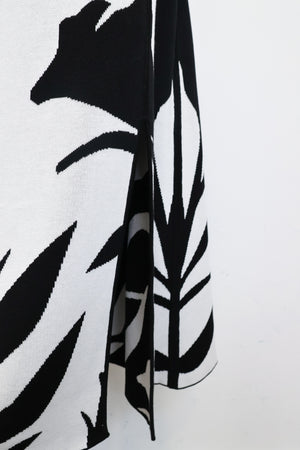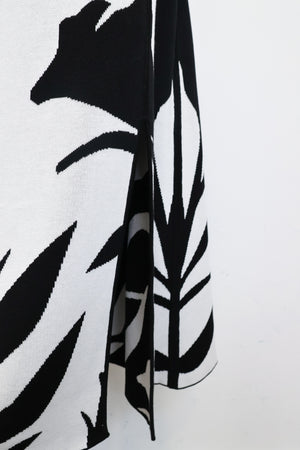 TMP Knits Reversible Skirt
The essence of modern sophistication and comfort, the TMP Knits capsule brings together Ee-Ling's eye for design with her passion for developing sophisticated and comfortable versatile wear that will take you anywhere.

Meticulously designed to be flattering and very forgiving on the figure, the TMP Knits Reversible Skirt in Ebony & Ivory brings a classic elegance to your everyday while giving you versatility, comfort and beautiful fluid movement. 
Each piece is a reversible wonder, carefully woven to seamlessly transition from one side to the other, allowing you to create two contrasting colour ways to play with. 
The TMP Knits are a harmonious blend of eco-friendly TENCEL™️ Lyocell, cotton and luxe silk, 
resulting in a garment that dresses your skin with unmatched comfort and breathability.
70% Tencel™ Lyocell, 25% Cotton and 5% Silk 

Crease-Free, Travel-Friendly

XS/S fits UK4-6, S/M fits UK8-10, M/L fits UK10-12

Reversible (inside out - black-based or white-based)
Below the knee, front slits for easy movement
Dry cleaning only to maintain the shape and colour of your knits. 
The TMP Knits Reversible Skirt is the perfect match with any basic top or our Tamara Reversible Crop Top - White .
 Measurements of the Skirt on One Side (cm)
                       Waist              Hips              Length
S/M.                  36                  48                    77
M/L                   40                   52                    78